How to Request a PayPal Payment
Scansfer makes it fast, easy, and secure to collect money from anyone with a PayPal account and smart phone.
To request a payment, press the "Payments" button from the main Scansfer menu.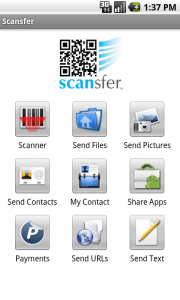 Enter your PayPal email address, a brief description of the transaction, the amount, and select your currency.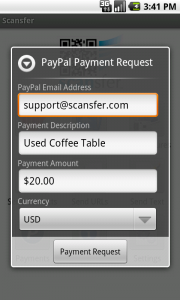 Within a few seconds, a QR code will appear containing your payment details.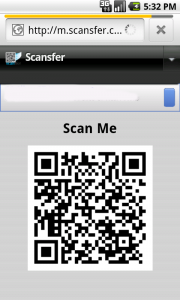 Have the person sending you money scan the QR code with any bar code scanner, and they will be taken to a PayPal checkout page to complete the transaction.